by

internewskosova |

Comments off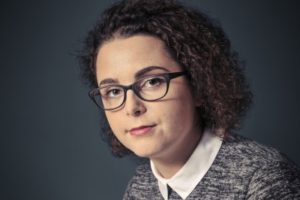 Blerta is a graduated lawyer from the University of Pristina.
Currently, she works as a legal officer, a court monitor, and an investigator.
Blerta has participated in numerous trainings in the field of justice in the country and abroad. She was one of the recipients of the Erasmus Mundus scholarship and has completed one year of studies at the University of Graz in Austria.
Blerta has also completed various internships with the OSCE program at the Ministry of Justice and the Basic Court of Pristina.