by

internewskosova |

Comments off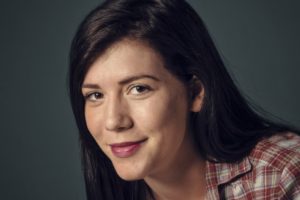 Doruntina (Dori) joined Internews Kosova as an intern for KALLXO.com. Within a few months, she gained the trust of the editors and the rest of the staff owing to her commitment to work.
She earned a degree in Journalism and Mass Communication from the University of Prishtina "Hasan Prishtina" and works as a journalist for Internews Kosova with a focus on education.
Her ambitions for investigative journalism awaked by working on school projects and as a student on internal problems in educational institutions.
She is known for her desire to relate situations or happenings to old famous,  – borrowed and original – quotes and proverbs.
Whenever facing problems or difficulties, one can hear Dori saying: "Well, life is full of challenges"