by

internewskosova |

Comments off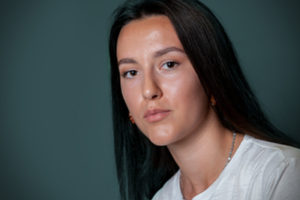 Gentiana Ahmeti is part of KALLXO.com team since September 2019, initially as an intern, then took her first job as a journalist.
Gentiana graduated in Journalism from the University of Prishtina and before joining KALLXO.com team, she was part of the children's rights group "ROR". She did voluntary work at the Kosovo Red Cross and was part of Deutsche Welle project # Generation99, among young people from Serbia and Kosovo.
She likes to write about education and has an interest in human rights and reporting.