by

internewskosova |

Comments off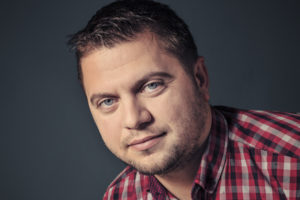 Initially, Shqipron was engaged with the media while working as an Editor and Cameraman for Prizren TV station in 2002. Later he was engaged in editing and filming in 'K1 Production', as part of the "Oxygen" TV show and "Kafeneja Jone". Meanwhile, since 2007 he was part of the UNMIK public information team, for approximately two years and then in the KIJAC Center.
Before joining our production team, Shqipron was the Director of the TV Show "Vikendi" on RTK.
Since December 2017 has been engaged as Assistant MCR Producer and Cameraman and Editor with Internews Kosova.